Gladys A. Cardenas, Esq.
Managing Partner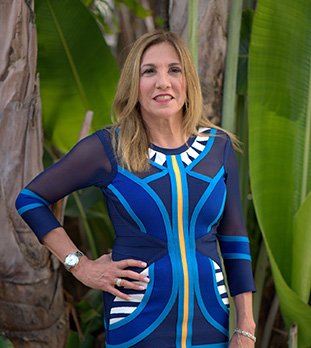 Ms. Cardenas was born in Queens, NY, and moved to Miami, Florida in the first couple years of her life. Since her move to Miami, Ms. Cardenas has remained in Miami, Florida. Throughout her adolescence, Ms. Cardenas spent a year studying in Mayaguez, Puerto Rico.
Although parents are both Cuban and Colombian, she considers herself an "American with spice." The trio makes Ms. Cardenas sensitive to the minority, Anglo-American, and Hispanic communities legal needs in our diversified community.
After obtaining her Bachelor's degree and throughout her law school studies, Ms. Cardenas was employed as a private investigator for criminal defense attorneys, as well as numerous insurance companies doing surveillance and investigation for personal injury and disability claims.
Gladys A. Cardenas, Esq. has been a member in good standing of the Florida Bar for over twenty-eight (28) years, admitted on October 18, 1990. Ms. Cardenas obtained her Bachelor of Science in Criminal Justice, and a Minor in Psychology from Florida International University in 1987. Ms. Cardenas obtained her Juris Doctorate from Nova Southeastern University – Shepard Broad Law Center in 1990.
Ms. Cardenas has extensive experience in the areas of personal injury, criminal defense, homeowner's and first party insurance litigation. Ms. Cardenas has been a successful litigant in the motion practice arena, as well as in jury trials, both civil matters, and criminal Federal and State cases. Throughout her twenty-eight years of experience, Ms. Cardenas has been very successful in defending her clients in Federal and State criminal courts ranging from first-degree capital felonies, to simple misdemeanors.
Additionally, in the past ten years, Ms. Cardenas has learned and handled numerous real estate closings and forming of corporations, LLCs, and other partnerships as part of said real estate transactions. In the real property arena, Ms. Cardenas is very familiar with foreign buyers and their legal and business needs.